We can special order any feed that we do not regularly stock. Just Ask!
Ensure your next deer is healthy and close by with quality products like Purina® Antler Max® and Heartland Wildlife® Secret Weapon®! Hunters will love these products for the upcoming hunting season because deer won't be able to stay away!
Keep your horses strong and healthy with top selections from leaders in the industry. We carry a variety of feeds from Purina®, Triple Crown®, Total Feeds®, Sho-Flex®, Sho-Hoof®, SandRID®, and our own blended sweet feed milled right here in Taylorsville, NC.
Cattle owners understand that their herd's health is of utmost importance. Ensure having the healthiest herd around by feeding them only the best feeds. We carry Purina® Wind & Rain®, Accuration®, and our very own COW KICKER feed.
No bird feeder is complete without the right type of feed! And with our squirrel-proof bird feeders from Droll Yankee®, you can be sure to see your avian friends all season long! We sell bird feeds from Purina®, Cole's Wild Bird Products Co. and have our own blend from our feed mill!
Johnson's Milling & Feed Inc. carries an array of animal health supplies for your veterinary needs, daily requirements, and emergency supplies, including supplements and formula. Please call us or stop in to learn more about our complete selection of animal health supplies.

Achieve perfection in your poultry! We carry a variety of feeds for your poultry including: Purina®, Barlett Milling®, Campbells, Hentastic®, and our very own LAYING MASH.
We've got all your pet needs covered from dogs and cats, to caged birds and rabbits,. We carry pet feeds from Joy®, Victor®, Mazuri®, Higgins®, and many more! Can't decide what to get? Victor® Beef & Rice and Yukon Salmon & Sweet Potatoes are our BEST SELLERS!
We are proud to offer a variety of high-quality feeds for sheep and goats. We carry a range of options, including grains and specialized feeds for different life stages and purposes. Stop by today to browse our selection and chat with our team about your sheep and goat feeding needs.
We are your one-stop-shop for all of your farming and home improvement needs. We carry Patriot fencing, Behlen gates, Tarter gates, posts, mineral feeders, Bunk feeders, Buckets, AmeriAg feeders, shavings, hay, Parmak fences solar & electric, Zareba fences, Dare products, pasture management products, Silver Streak fencers, Super 250 fencers, hi-tensile fencing supplies, and more! Stop in or call us today to ask about our stock!
In addition to farm supplies, we also carry home and personal supplies. For your home we carry mailbox wrappers, flags, and door hangers. For personal use we carry clothing, jewelry, windchimes, puzzles,  Naked Bee products, Old Goat soap, Linney Corn Mill Atkinson's biscuit mix,
Sim's Country BB-Q Sauce, Crane Sauce, Honeysuckle Farms Jams & Jellies, Coblentz Chocolates, and our very own Honey!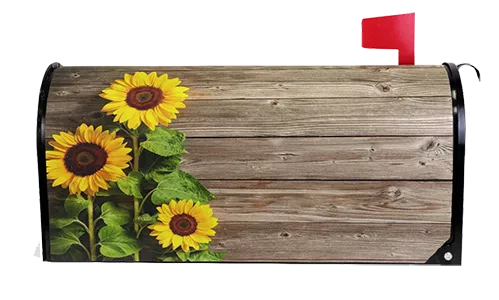 We sell and recommend Wyatt-Quarles Garden Seeds. We have seeds available in pre-packs and bulk. With plant deliveries 2 or 3 times weekly in the spring and fall, our selection of bedding plants and flowers is second to none! We have several unique containers, plant stands, plant stakes, garden flags, and wind spinners. Stop by or contact us for more information!
Free Vehicle Loading for Purchases
Livestock & Pet Nutritional Consultations
Lawn & Garden Consultations 
Custom Design Container Gardens
Educational & Training Seminars
Feeding Trials on Livestock Feed Products 
Special Orders
Manufacturers' coupons accepted 
Free product literature available
Product Selection Assistance
Authorized Service Center for Parker-McCrory Mg. Electric and Solar Fences